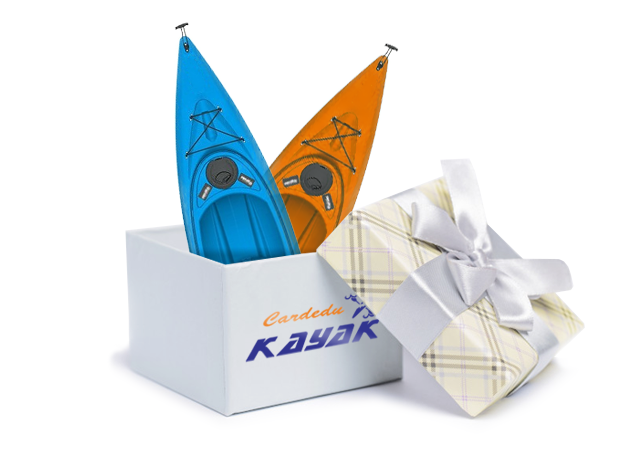 Often it can be a struggle to find the perfect gift that is a surprise and is not boring. It could be a birthday present, for passing an exam or getting a degree or a wedding gift, not always easy.
If you want to be original and you don't want your gift to end up in the drawer of forgotten things, you can choose to give a Kayak excursion set in the marvellous scenery of Sardinia.
How? Easy! Fill in the form below with your dates, the excursion you are interested in and any relevant notes. We will be in touch to fix the details and prepare a fabulous gift with bows on !